A more accurate list would include 20 or 30 (or 40). But here's a look at 10 standout pieces of artwork from 2018. Some are available; some have found homes; all excite me incredibly.
— Katie Geer, gallery director

The Parade by Laurie Meyer
38 x 60 oil on linen
SOLD

Scarlet Begonias by Marissa Vogl
38 x 60 oil on linen
SOLD

Plunge I – V by Dylan Martinez
dimensions vary; $1800 each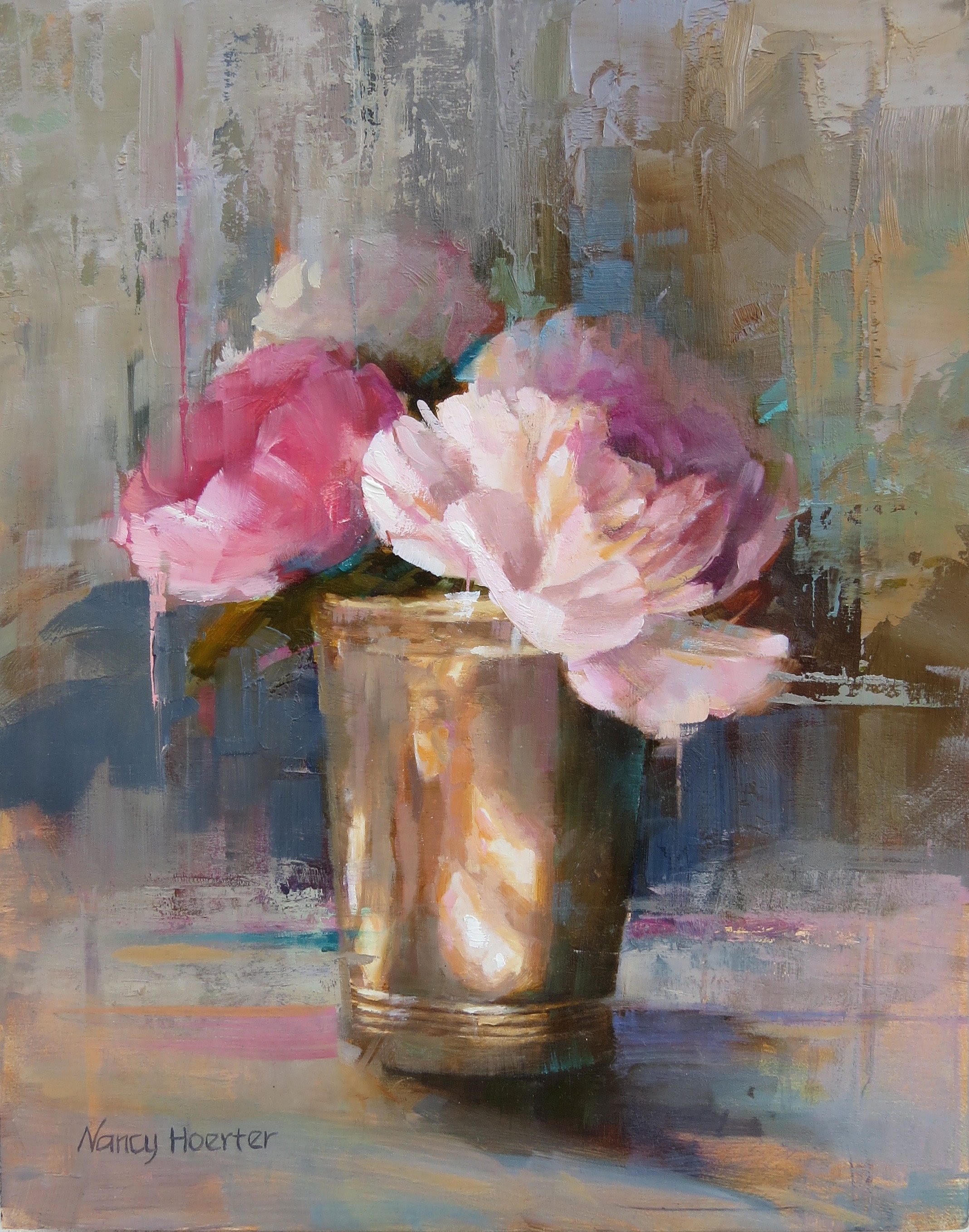 Tuesday's Peonies by Nancy Hoerter
10 x 8 oil on board
SOLD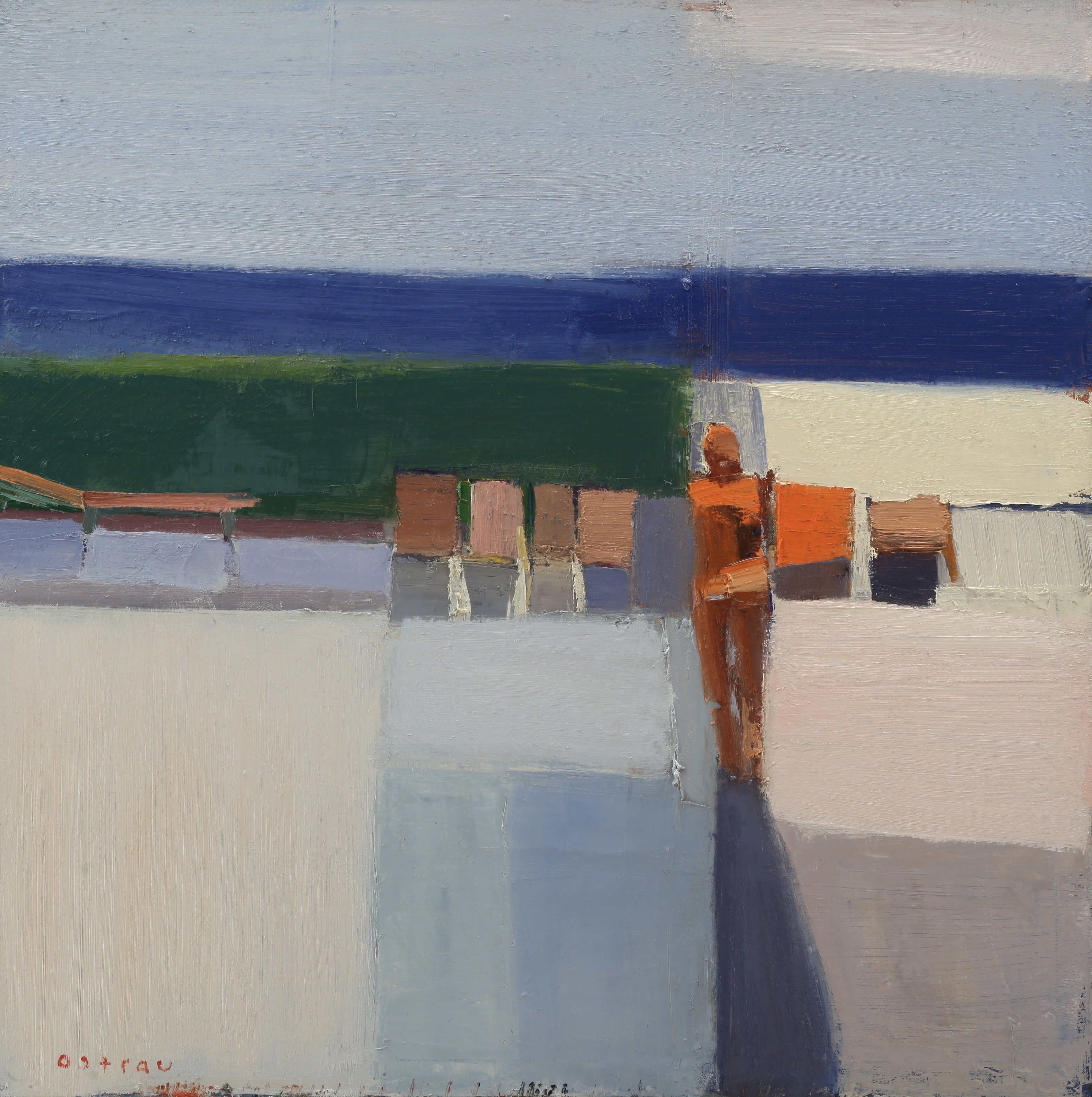 Seaside Resort by Sandy Ostrau
36 x 36 oil on linen
SOLD

Play the Blues by Anne Blair Brown
16 x 16 oil on linen 

Rosemary by Carrie Beth Waghorn
28 x 21 India ink on French paper 
SOLD

Afraid to Love, Afraid to Fail by Aimee Erickson
12 x 24 oil on panel

Feelin' Good by Susan Altman
60 x 48 oil on canvas
SOLD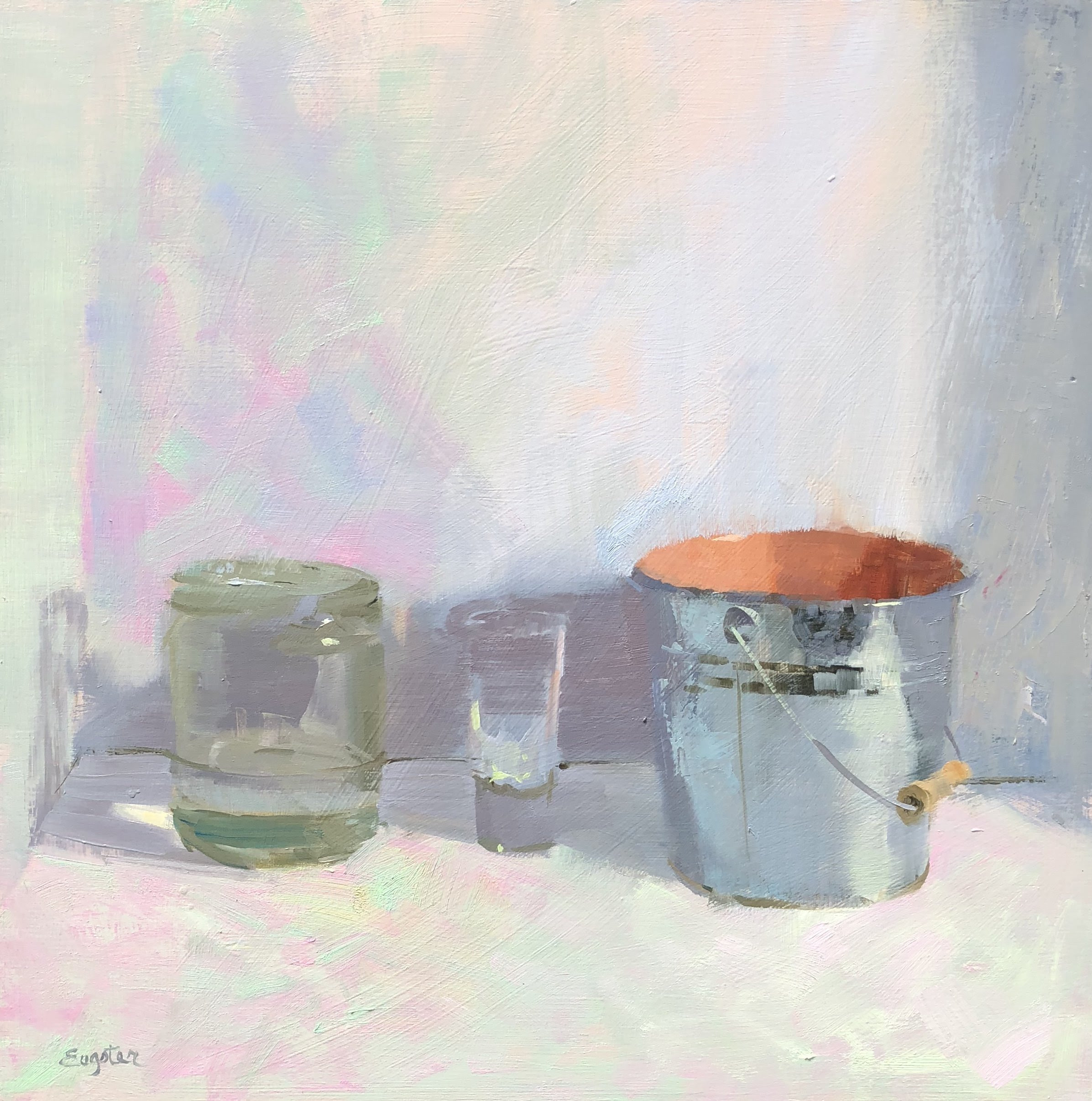 These Three Things by Diane Eugster
14 x 14 oil on panel
Color of the Year: Living Coral
By Sara Burd, gallery associate 
For 2019, Pantone has chosen Living Coral as its Color of the Year. This vibrant color inspires warmth, energy, and joy.Pantone says, "Representing the fusion of modern life, Living Coral is a nurturing color that appears in our natural surroundings and at the same time, displays a lively presence within social media."
According to Artsy, coral has quite a history in fashion and society. Coral used to be worn as jewelry by the Egyptians and Romans as it was believed to ward off evil. It was used as jewelry in the Victorian Era and popped up again in the 20s and 60s.
It took quite a long time for society to name the color "coral", as the color did not have a specific association for centuries. It was sometimes called "yellow-red." It wasn't until 1910 when the use of cadmium red paint (which included a wide range of orangey-red colors) by the impressionists gave way to the popularity and recognition of coral. Coral started popping up in artwork by the era's greatest artists, like sunrises by Claude Monet.
Pantone chose Living Coral to represent protection and good energy in this new year.
Here are some of our favorite coral-ish works in the gallery:

A Scoop of Sherbet by Laurie Meyer

An Innocent Soul by Marissa Vogl

Beach Madonna by James Richards
Marissa Vogl Answers: Why Birds?
Love Marissa Vogl's bird paintings? The artist explains her connection to the feathered animal.
"Vogl, my last name, means bird in German. Beyond that, I've always had a serendipitous relationship with birds," she says.
"I grew up in Montana; March and April can be surprisingly bitter cold there, with a landscape layered in rock-hard layers of ice, which, weeks prior, was snow. For as long as I can remember, my mother would stand at the window searching for the first sign of Spring. To her, it was a bluebird.
"A bluebird sighting would call for celebration and give you enough joy to endure a few more weeks of surprise snow dumps. We would call all our family members to let them know Spring had arrived. My grandfather would build bluebird houses for all five of his children; he'd even put them up and clean them out every Fall to prepare for the next migration. We had bluebird houses lined up along the 20 acres of barbed wire fence at our home that sat in the middle of a vast wheat field at the base of the Elkhorn Mountain range. My other favorite sign of Spring was the song of the Western Meadowlark, which sounds like a magical flute.  After my grandfather passed away, we all started noticing that he was coming to visit in the form of a bluebird. For me "Stormin' Norman" usually shows up on a par 3 of the golf course to mock my bogey (he taught me to golf on a par 3 course and would often make a hole in one)."
Look for more about Marissa and her love of birds in the February issue of Art Mag. 
Are You on our Bird Watchers List?
On the 4th of every month, we release four new bird paintings by Marissa Vogl. They go quickly … so make sure you're on the list to receive notice before anyone else.